Rush Revere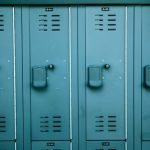 Whether it is through private or public schooling, the majority of people in American society have attended regular school. Those same people tend to be against home schooling. The people who take a position against home schooling do so for many different reasons.
People who are against home schooling cite that regular schools give children the opportunity to make friends, and join school clubs.  This gives them the opportunity for more social interaction.  The argument against this is that this is a changing world.  School acquaintances may have a broken home life and be involved in drugs or worse.  Being social for the sake of being social alone is not a valid reason.
Plus, there are home school clubs in some communities.  These groups plan group activities for children so there can be social interaction there.  In addition, many times there are several siblings being home schooled.  Growing up together teaches them to be friends for life.
People who are against home schooling argue that parents cannot provide their children with the same level of academic stability and opportunity. Parents who home school their children have to rely upon either their own planned curriculums, or curriculums that they find.  Again, there are many resources to choose from.  Home school is not a new phenomena.  There are home school events where a parent can learn about curriculums and the many options available to those who home school.
Today, public school has degerated.  With common core math, which many parents are unhappy with, and revisionist history that is teaching socialism, communism, CRT,  transgen or other things parents might object to as more incentive to find a good curriculum and have home school.
There are far more materials available to home schoolers than those who have objections realize.  Pureflix offers home school materials, including documentaries.  Wallbuilders has excellent historical material.  Hillsdale College does as well.  The Rush Revere series is a good series for the children to read.
While socialization factors are perhaps the most prevalent reason why some people are against home schooling, one cannot deny that, like it or not, home schooling is a choice made on the part of the parents for children.  After all, it takes a lot of effort and no parent does it unless he or she wants the child to succeed.
In the end, it has been true that those who resist home school may continue to resist even after the children graduate, do well, open businesses and succeed.  Some people just are stuck on the narrative they have learned that public school is best, even though it currently has some serious problems.  So it does not pay to rely on someone else's opinion, as it may be a misguided negative opinion about home school.  Many, many home school children have graduated and gone on to get higher degrees and been successful.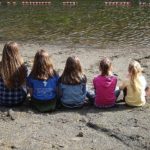 Are you curious about homeschooling? In order for you and your kids to have a great experience, you need to understand some things.
When you are forming a curriculum, make sure that it abides by the  laws and regulations  of your state. The amount of time spent homeschooling varies from state to state.  There are many different kinds of curriculums.  If you can find a local home school association, people who have been there before you can help.  Sometimes there are conventions you can go to and learn there as well as examine different curriculums.
Kids who take breaks learn more. Uninterrupted, lengthy blocks of studying will diminish their enthusiasm for learning. When they can just sit down and do nothing, or run around the yard, they'll reinvigorate themselves. It's good for everyone.
Also, don't bore them.  If they have learned the lesson, let them move on.  You may find that the children learn more in less time.
Don't limit yourself only to studying textbooks with your kids! Your child should practice reading a wide variety of books.  Biographies are excellent.  The Rush Revere series is a great series.  Reading articles allows them to learn about what's going on in the world, opening up discussions about politics, geography and history. That can also teach analytic skills, which they can use throughout life.  Wallbuilders is another resource.
Try to give your child as much social interaction as possible while homeschooling. Homeschooling organizations in your area may have organized activities such as a swim team or art classes.
Think about where to set-up the homeschool classroom in your house. Keep the area in a place with the least amount of distractions possible. You will also need an open area for activities and a desk area for writing. You also must be able to oversee their activity all of the time.
Study up on local homeschooling laws. Every state sets different regulations on homeschooling. You might have to take part in standardized testing, or you might not. In other instances, you may have to register yourself representing a private school.
Provide your children with enough breaks and exercise. Just like in a traditional school, this will help lessen their boredom. Schedule the breaks at certain intervals between lessons, so your kids will know when they have a break coming.
Your learning needs to continue in order for your children to continue learning. Keep in mind that you're in charge of their education, which is best for their future.
Be creative.  There are plenty of resources available.  Find a local home school group and join it.  You will learn a lot from people who have already walked the road of home schooling.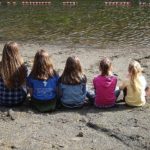 Some parents want their kids to get a great education but don't have the resources to send them to private schools. Homeschooling can be an alternative.
Homeschooling can be particularly challenging for families with a baby or toddler. It's critical to take time with each child and address each child's issues. Look for any activities that are interesting for both ages. Look for opportunities to get your children to interact with each other but do not force them to spend time together.
Textbooks are not the only way to learn. Use selected books and biographies to vary up the experience.   The Rush Revere series, Wallbuilders material, and Hillsdale College lecures are great resources.  Discussing current events is a great way to educate your child about everything from our political system to geography. Also, this will help your child to analyze more, instead of just working off a book.
Set up outings with nearby homeschooling families. This can be lots of fun and your kids can socialize with the other kids. Also, you can get better group rates through this process, reducing your expenses.
Establish a space for your homeschooling classroom. Choose a comfortable and quiet spot. It should have room for dynamic activities as well as writing desks. You need to be able to keep an eye on your kids at all times, too.
Art should be included in the curriculum you design. Your kids can draw what you're teaching them or use other materials to create representations. This allows them to use their imagination and tap into their creative side. Active participation enhances comprehension of lesson material, so the more engaged your child becomes, the better.
Hands-on lessons are the best for children. For example, cook a meal with them that reflects the culture of the countries you teach them about.  Prepare dishes and snacks from the countries you are studying or help your children put together some costumes from the historical periods you studied. When one learns with all of their senses active, they will absorb more information.  Study the lessons of history.
Biographies are an excellent way to improve reading skills, as well as read about great historical figures of the past and learn from them.
When you home school, depending on the curriculum, you can add some things that you think are important for your child to learn.