religion has a strong influence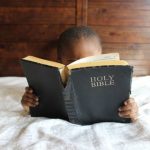 Religion has a strong influence in the lives of many people. In fact, those who devoutly follow a faith wish their children to follow the same path of religious devotion. They want to keep their traditions intact, and what better way to do so than to incorporate their religion into the educational instruction of their children? So, it is no wonder why many Christians choose a Christian home schooling curriculum when deciding to teach their children on their own.
The Christian Home Schooling Curriculum: Pros and Cons
Although a Christian home schooling curriculum can change from household to household, there are some basic ideas that are usually included. A Christian home schooling curriculum places an emphasis on learning the Bible and incorporating its messages into modern day life. This is not to say that a Christian home schooling curriculum ignores important things such as math, science, and history, but the central themes of the Christian faith are interwoven into these academic subjects. As the student progresses, more religiously-based literature may be implemented into a study of English.
In a world full of crisis and violence, there are those who praise Christian home schooling curriculum, citing that today's society, with its questionable morals, is a place in which people are lost and always searching for direction. A child who learns under a Christian home schooling curriculum develops a deep sense of faith, and that faith is something that the child can call upon as security in times of trouble.
While there are those who applaud the effects of a Christian home schooling curriculum, there are also those who are decidedly against it. These people believe that academic instruction and religious instruction should be kept separate from one another. Religion and academics are indeed two separate things, and some feel it is better if they do not influence each other.
Some people fear that the Christian home schooling curriculum will produce a narrow-minded child, who is so unshakably enveloped in the Christian faith that every other faith may be treated with lesser importance, or ignored altogether. To be sure, modern society is not based upon the Christian religion. Rather, it is made up of many different religions, and some feel that a Christian home schooling curriculum will leave a child sheltered against a wide range of viewpoints.
Ultimately, the choice to implement a Christian home schooling curriculum into a child's life is up to the parents. What is most important is that the child gets the proper academic instruction that will prepare them for everyday life, regardless of the religious connotations.