Pureflix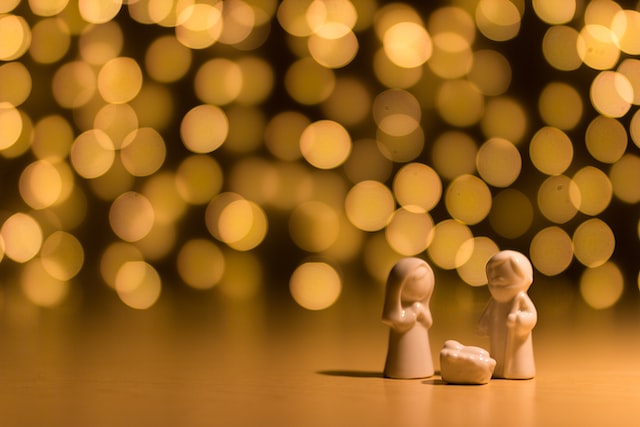 Here are some thoughts about gifts.
Get a book or video that will help someone learn about Jesus or grow in his/her Christian faith.
If you have the opportunity to buy the same item from two different vendors, support the Christian or conservative business rather that the global oligarchical system.  Use your purchasing power in line with your values.
Some ideas for either those who have everything or ideas that will benefit whole families year round, are subscriptions, or individual shows.  You can contact the companies themselves with any questions on that.
These are extremely high quality Biblical or Christian-themed productions.   You can get a year-long virtual subscription to view them.
Currently, at the time of this writing, The Chosen is showing on PureFlix.  It took me over a year to follow someone's suggestion to watch the series, but I have to agree with the person who recommended it, it is very good.  It would be a good show to have playing in the background during the Christmas season, when maybe you have some visitors who don't know the Lord.
On Pureflix, there are videos and resources for all ages, including some documentaries that are good for homeschoolers.  It definitely would be worth the money to give a subscription as a gift.  The bonus is, you would cover all age groups in a family at the same time.
These are high quality Christian-themed, Biblically-themed cartoons created by CBN.  Many are in foreign languages as well.  Again, this is a good thing to play when neighborhood children are over who may not know Jesus.  These short 1/2 hour shows draw the relationship between a past Biblical historical event and a modern challenge a child might face.  There are some available on YouTube that you can watch.  I believe there is a membership where you get the newest creations by subscription.
VeggieTales and Yippee
These are available through TBN.  I believe there are some videos for purchase, at least for VeggieTales.  TBN has a traditional children's cartoon/children's showtime on Saturday mornings.  You can learn more at the TBN site.  TBN is a worldwide Christian television station that has programming for all ages, as well as TBN related television stations in other parts of the world and in other languages.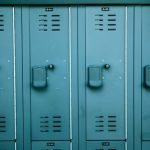 Whether it is through private or public schooling, the majority of people in American society have attended regular school. Those same people tend to be against home schooling. The people who take a position against home schooling do so for many different reasons.
People who are against home schooling cite that regular schools give children the opportunity to make friends, and join school clubs.  This gives them the opportunity for more social interaction.  The argument against this is that this is a changing world.  School acquaintances may have a broken home life and be involved in drugs or worse.  Being social for the sake of being social alone is not a valid reason.
Plus, there are home school clubs in some communities.  These groups plan group activities for children so there can be social interaction there.  In addition, many times there are several siblings being home schooled.  Growing up together teaches them to be friends for life.
People who are against home schooling argue that parents cannot provide their children with the same level of academic stability and opportunity. Parents who home school their children have to rely upon either their own planned curriculums, or curriculums that they find.  Again, there are many resources to choose from.  Home school is not a new phenomena.  There are home school events where a parent can learn about curriculums and the many options available to those who home school.
Today, public school has degerated.  With common core math, which many parents are unhappy with, and revisionist history that is teaching socialism, communism, CRT,  transgen or other things parents might object to as more incentive to find a good curriculum and have home school.
There are far more materials available to home schoolers than those who have objections realize.  Pureflix offers home school materials, including documentaries.  Wallbuilders has excellent historical material.  Hillsdale College does as well.  The Rush Revere series is a good series for the children to read.
While socialization factors are perhaps the most prevalent reason why some people are against home schooling, one cannot deny that, like it or not, home schooling is a choice made on the part of the parents for children.  After all, it takes a lot of effort and no parent does it unless he or she wants the child to succeed.
In the end, it has been true that those who resist home school may continue to resist even after the children graduate, do well, open businesses and succeed.  Some people just are stuck on the narrative they have learned that public school is best, even though it currently has some serious problems.  So it does not pay to rely on someone else's opinion, as it may be a misguided negative opinion about home school.  Many, many home school children have graduated and gone on to get higher degrees and been successful.