Hillsdale College
Psalm 51:1 Have mercy upon me, O God, according to thy lovingkindness: according unto the multitude of thy tender mercies blot out my transgressions.

2 Wash me throughly from mine iniquity, and cleanse me from my sin.

3 For I acknowledge my transgressions: and my sin is ever before me.

4 Against thee, thee only, have I sinned, and done this evil in thy sight: that thou mightest be justified when thou speakest, and be clear when thou judgest.

5 Behold, I was shapen in iniquity; and in sin did my mother conceive me.

6 Behold, thou desirest truth in the inward parts: and in the hidden part thou shalt make me to know wisdom.

7 Purge me with hyssop, and I shall be clean: wash me, and I shall be whiter than snow.

8 Make me to hear joy and gladness; that the bones which thou hast broken may rejoice.

9 Hide thy face from my sins, and blot out all mine iniquities.

10 Create in me a clean heart, O God; and renew a right spirit within me.

11 Cast me not away from thy presence; and take not thy holy spirit from me.

12 Restore unto me the joy of thy salvation; and uphold me with thy free spirit.

13 Then will I teach transgressors thy ways; and sinners shall be converted unto thee.

14 Deliver me from bloodguiltiness, O God, thou God of my salvation: and my tongue shall sing aloud of thy righteousness.

15 O Lord, open thou my lips; and my mouth shall shew forth thy praise.

16 For thou desirest not sacrifice; else would I give it: thou delightest not in burnt offering.

17 The sacrifices of God are a broken spirit: a broken and a contrite heart, O God, thou wilt not despise.

18 Do good in thy good pleasure unto Zion: build thou the walls of Jerusalem.

19 Then shalt thou be pleased with the sacrifices of righteousness, with burnt offering and whole burnt offering: then shall they offer bullocks upon thine altar.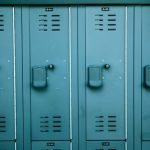 Whether it is through private or public schooling, the majority of people in American society have attended regular school. Those same people tend to be against home schooling. The people who take a position against home schooling do so for many different reasons.
People who are against home schooling cite that regular schools give children the opportunity to make friends, and join school clubs.  This gives them the opportunity for more social interaction.  The argument against this is that this is a changing world.  School acquaintances may have a broken home life and be involved in drugs or worse.  Being social for the sake of being social alone is not a valid reason.
Plus, there are home school clubs in some communities.  These groups plan group activities for children so there can be social interaction there.  In addition, many times there are several siblings being home schooled.  Growing up together teaches them to be friends for life.
People who are against home schooling argue that parents cannot provide their children with the same level of academic stability and opportunity. Parents who home school their children have to rely upon either their own planned curriculums, or curriculums that they find.  Again, there are many resources to choose from.  Home school is not a new phenomena.  There are home school events where a parent can learn about curriculums and the many options available to those who home school.
Today, public school has degerated.  With common core math, which many parents are unhappy with, and revisionist history that is teaching socialism, communism, CRT,  transgen or other things parents might object to as more incentive to find a good curriculum and have home school.
There are far more materials available to home schoolers than those who have objections realize.  Pureflix offers home school materials, including documentaries.  Wallbuilders has excellent historical material.  Hillsdale College does as well.  The Rush Revere series is a good series for the children to read.
While socialization factors are perhaps the most prevalent reason why some people are against home schooling, one cannot deny that, like it or not, home schooling is a choice made on the part of the parents for children.  After all, it takes a lot of effort and no parent does it unless he or she wants the child to succeed.
In the end, it has been true that those who resist home school may continue to resist even after the children graduate, do well, open businesses and succeed.  Some people just are stuck on the narrative they have learned that public school is best, even though it currently has some serious problems.  So it does not pay to rely on someone else's opinion, as it may be a misguided negative opinion about home school.  Many, many home school children have graduated and gone on to get higher degrees and been successful.