General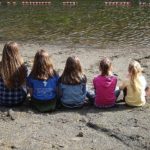 Are you curious about homeschooling? In order for you and your kids to have a great experience, you need to understand some things.
When you are forming a curriculum, make sure that it abides by the  laws and regulations  of your state. The amount of time spent homeschooling varies from state to state.  There are many different kinds of curriculums.  If you can find a local home school association, people who have been there before you can help.  Sometimes there are conventions you can go to and learn there as well as examine different curriculums.
Kids who take breaks learn more. Uninterrupted, lengthy blocks of studying will diminish their enthusiasm for learning. When they can just sit down and do nothing, or run around the yard, they'll reinvigorate themselves. It's good for everyone.
Also, don't bore them.  If they have learned the lesson, let them move on.  You may find that the children learn more in less time.
Don't limit yourself only to studying textbooks with your kids! Your child should practice reading a wide variety of books.  Biographies are excellent.  The Rush Revere series is a great series.  Reading articles allows them to learn about what's going on in the world, opening up discussions about politics, geography and history. That can also teach analytic skills, which they can use throughout life.  Wallbuilders is another resource.
Try to give your child as much social interaction as possible while homeschooling. Homeschooling organizations in your area may have organized activities such as a swim team or art classes.
Think about where to set-up the homeschool classroom in your house. Keep the area in a place with the least amount of distractions possible. You will also need an open area for activities and a desk area for writing. You also must be able to oversee their activity all of the time.
Study up on local homeschooling laws. Every state sets different regulations on homeschooling. You might have to take part in standardized testing, or you might not. In other instances, you may have to register yourself representing a private school.
Provide your children with enough breaks and exercise. Just like in a traditional school, this will help lessen their boredom. Schedule the breaks at certain intervals between lessons, so your kids will know when they have a break coming.
Your learning needs to continue in order for your children to continue learning. Keep in mind that you're in charge of their education, which is best for their future.
Be creative.  There are plenty of resources available.  Find a local home school group and join it.  You will learn a lot from people who have already walked the road of home schooling.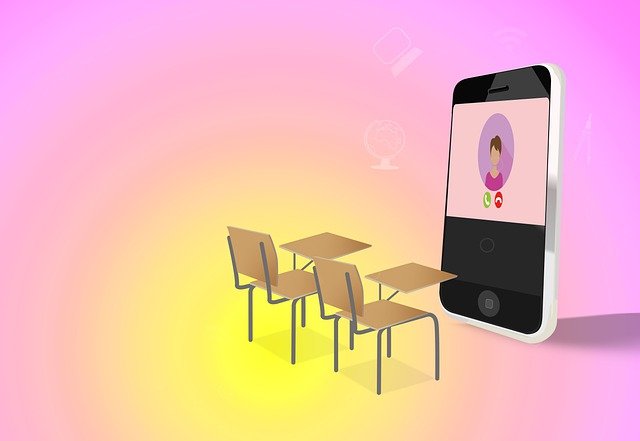 Homeschooling is not as tough as some think it is, and it is something you can handle if you learn what you need to learn about it. Homeschooling allows for an education you can be sure of, and will keep children from being distracted by unsafe things found in public school systems due to other children. The information contained below will be a huge help to you as you progress.
Textbooks are important but they should not be your only tool. Children should be reading all types of materials, including biographies, patriotic newspapers and periodicals, and the Bible and Biblically-based-morals books.
Turn daily living into a learning activity. Your child is capable of learning more from you every day than what is in the curriculum. Being well spoken is a part of you child's education so pay attention to their speaking ability and coach them when needed.   Be sure you are always using the best English.  Also, teach them practical skills such as cooking, sewing, and doing laundry.   All these are valuable life skills. Using this approach will help your child be prepared for real life, as well as educating their minds.
Think carefully about where to hold your homeschooling lessons in your home. It should be a comfortable room with no distractions. In addition to a desk area for writing and exams, you will need an open space for activities such as dancing or science experiments.   It should something where the parent in charge can easily monitor all of the children in home school.
Instead of taking on homeschooling headfirst, you may be able to help your child by going to workshops or conferences first.   At the beginning, it can be very overwhelming trying to handle all of the different aspects of being a teacher. Classes and seminars will give you the tools you need to take care of a homeschooling experience. When you have been running a homeschool for a while, you will be better able to tweak what you are doing for the benefit of the education of your children.
Assign certain housework chores to your children, or hire someone to help you. Taking responsibility for everything alone is difficult. Shopping, cooking, cleaning, caring for the kids and homeschooling will wipe you out quickly. Take every piece of help you can get, and don't feel bad about it.
Study and research is an important first step when trying to decide whether or not to homeschool. A lot of information is available on the web to help you determine if homeschooling is the right decision for you and your children. You may like the thought, but you have to ensure you have the energy, time and money to give your kids this kind of education.
Make family vacations educational. Make plans to visit attractions that you can incorporate into lesson plans like historical landmarks, science and nature centers or even the zoo. Plan at least one day or one outing of your trip to be educational. You'll enjoy the feeling of learning new things with your family.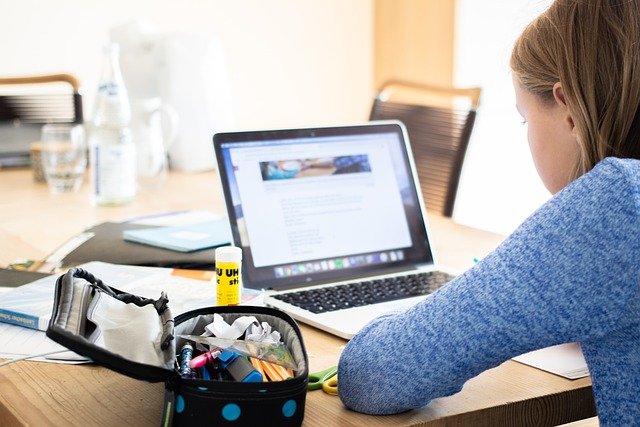 Make sure you do not become isolated while you are involved in homeschooling your kids. Networking with others who homeschool can be invaluable. Sources to help you build up your network can include online support groups and parent forums. A well-rounded network can give you a broad range of perspectives and a wealth of experience to draw upon.
During this time of shutdowns (2020) there has never been a better time to consider homeschooling. You can use standardized testing to assess where your children fall before you begin. This will let you know of any weak areas that you need to work on.
It is good to incorporate modern technology into your curriculum, but don't forget to use other more traditional as well. The Internet is a wonderful teaching tool, but a reliable connection is not guaranteed. Always have backup lessons on hand in the case of an emergency.
You can't expect that homeschooling will be easy. There will be those times when you have to push your children harder. They won't enjoy every task at hand, of course. Give children incentives to motivate them to do work even when they feel bored.
Enjoy nature walks with your kids. This is educational in many ways. Smaller children can collect leaves. They can count the different types of tress that they identify. And once you get home, your children can analyze the specimen they collected. If you use a camera, your child can collect "samples" for further research without disturbing the existing habitat.
Don't let homeschooling ruin your family relationships. You have to take time out for your partner, for example. Make sure you set aside some time for dates, or just staying home alone. Giving them some time each day really does make all the difference.
You will be able to take this knowledge and apply it feeling that you can get it through to your kids. Your children can't have a better teacher than their parents, after all. Use the tips you've learned from this article to provide your children with the best possible education. After all, would you really want them to have anything less than the best?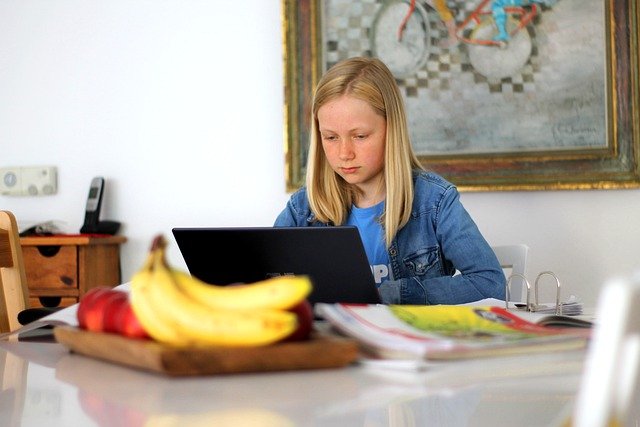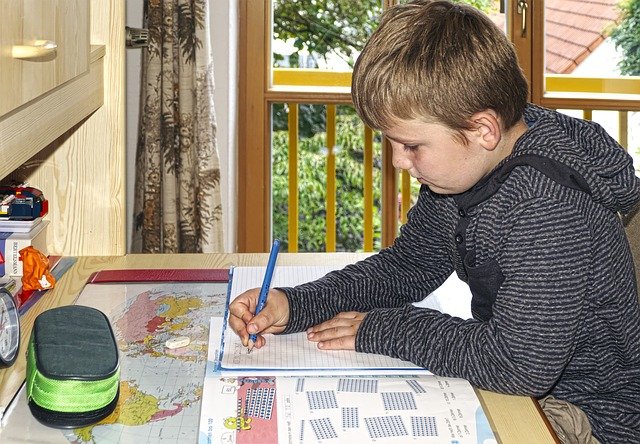 Are private and public schools letting your kids down in terms of education? It could be in your child's best interest to learn at home. It is possible for you to provide your children with the education they need at home. The following article can give you a wealth of information related to homeschooling, so read it.
The value of homeschooling revolves around your ability to teach your kids in the ways that are most effective for them. If your child enjoys hands-on experiences, cater the curriculum in a way that involves hands-on lessons. This will help them learn to the best of their abilities.
Use homeschooling workshops before you start teaching your child. There are a multitude of responsibilities as a teacher for your child. Outside instruction on the homeschooling process, including classes and seminars, will help you build confidence and teach more effectively. This will help you improve your level of education and will benefit your child.
Get your kids involved in the housework, or consider outside services. It may be hard to do it all yourself. Cooking, cleaning, shopping, childcare and homeschooling will leave you drained. Accept additional help from anyone and everyone who is willing to provide such help and refrain from feeling guilty about accepting such help.
Use hands-on lesson planning whenever possible while homeschooling your children.   Depending on the age of the child, you can vary extra activities.  For a younger age, create a food of the school or visit a virtual museum in the country.  For a high school child, dig into how why the natural resouces of the country are important to the worldwide economy.  You have an opportunity to take the lesson and expand on it.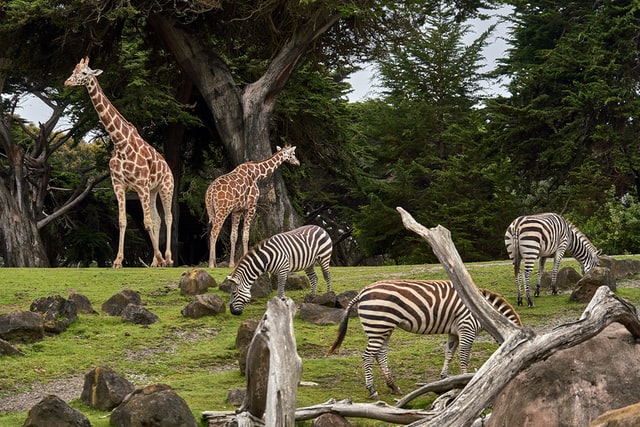 When you take a vacation with your kids, use them for teaching purposes. Take some side trips to the zoo or an important landmark. Include visits to far away zoos, museums or any place that you deem historically important. It is easy to incorporate learning into a day or two of your trip. Learning can be great fun, so incorporating it into an adventure is a natural idea.
Homeschooling is a totally different world to that of public school. Always used standardized test or other state approved ways to assess and document your child's progress. If your child tests below average, you may want to hire outside help to teach them that subject.  Often a sibling in a higher class, a relative, a home schooled student in high school, may provide that little bit of extra  help and attention to help the child improve.
A quiet study area free of distractions is a must for children who are home schooled. It has to be away from play areas, too. If the area in which your child does schoolwork does not have storage areas, use a box to keep all learning materials organized.
Organization, structure, discipline, creativity and leadership are all facets of a good home school situation.  It is a time of growth and learning for both you and your child.
It does not have to be expensive.  If you are part of a home school organization you might be able to buy used curriculums from other families that have finished with that particular grade level.