crucial information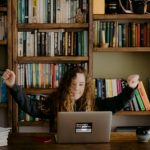 Because your child is unique, selecting a home schooling program can be a challenging proposition; some might even say a very difficult one to make. However, the benefits of a successful home schooling program far outweigh the challenges and obstacles anyone can imagine.
A successful home schooling program will give your family the following benefits:
Give your child the ability to learn at their own pace. Your child can benefit from a teaching method, which has been created to cater to their inclinations and learning styles.
Provide you and your children the opportunities to grow together, because you spend more time together.
Your students have better control of their schedule, as they can prioritize which interest to give attention to.
Here are three basic steps you can take in selecting a home schooling program to which your child will respond to with enthusiasm and interest.
Step No. 1 for a Successful Home Schooling Program
Conduct pertinent research. Call and talk with the local school board district office about the requirements the state may have on home schooling children. Procure hard copies of these documents.  You will need this as a guide in selecting a home schooling program.
Contact home schooling associations or organizations in your county or city. These groups can provide crucial information about your school district while serving as socialization venues for the children. You can share information and get information from these groups on how to choose a comprehensive home schooling program.
Step No. 2 for a Successful Home Schooling Program
Evaluate the curriculum. The optimum curriculum is one that seamlessly integrates the subjects. For instance, your child is learning science, while simultaneously using the English language grammar rules and concepts.
You can secure inputs from experienced home schoolers on curriculum or programs you are considering. A comprehensive home schooling program is flexible, and can accommodate your choice of subjects and activities. The right home schooling program uses the information gained on the student's learning skills and inclinations, incorporates all of these to enhance their learning experiences.
Step No. 3 for a Successful Home Schooling Program
Make early preparations and plan the lessons. Once you have chosen the home schooling program, buy the materials. Review them and make advance lesson plans on how you would be able teach these subjects.  You may be able to get a used curriculum at a discount from another homeschooling parent in a local homeschool association.
Create a daily chart for the assignments, board work, and other supplementary activities ahead of time. This will help you  respond to changes in your teaching routine in a positive way.
Follow these three basic steps and make your search for the right home schooling program, a beneficial activity.