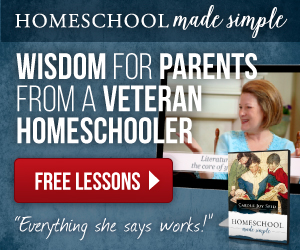 Home schooling is an effective system of educating your child under your observation, provided the same is arranged efficiently and well planned. The term home schooling refers to schooling at home. The child may be taught by their parents or arranged tutors. In either case, practical home schooling has to ensure that the child is not devoid of the best input efficiently delivered. The reason for preferring a practical home schooling system by parents may vary.
The most common reasons are: jobs of parents that require frequent shifting, the abundance of violence in the schools or concerns about exposure to bad influences that may happen before or after school.  Homeschooling  can also be with an end to provide value and religious education for the child. Whatever may be the reason, practical home schooling demands attention and meticulous planning of the curriculum. After all the preference for the home schooling should not be for the cost reduction alone though the cost factor is also one of the beneficial aspects of practical home schooling.
Practical Home schooling – Points to Ponder
One of the most important aspects of home schooling is the legal requirements. In the United States all the fifty states have legalized home schooling though the provisions of law vary from state to state. For example, in the state of Texas there exists very liberal law relating to the topic of home schooling.
Similarly, the other aspects of home schooling, like the curriculum tests and certification, also vary from state to state. However, the right of a family to educate the child at home is recognized in principle. Regarding the curriculum, certain broad frame work is provided in some states while in some other states stringent regulations also exist.
The objective of practical home schooling is to combine the benefits of institutionalized schooling and the home education without compromise of the quality of education, curriculum or social interactions.   By using a quality curriculum, or using a computer-based home school solution, the quality of the education can meet or surpass that of a public school.  One if the reasons is that in some public schools, a lot of public school time is taken up with discipline problems.  At home, a child can focus on the lessons and receive individualized help from the parent or other home school tutor.
In short, practical home schooling calls for the familiarity with the rules of the state, and close association with the home school organizations; these associations can be an excellent source of information and help for conducting the home schooling.   It is important to realize that non compliance with the laws of the state can result in your child ending up in public schools as per the directions of the state.  So the parent must do his/her  homework first, before embarking on homeschooling.