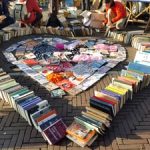 The biggest reason underlying the idea of having used home schooling books for education is affordability. Being a teaching parent or guardian, you have to accommodate your kids' education budget within a limited range. To make sure you meet all the demands of necessary home schooling supplies, purchasing used textbooks is an advisable strategy. Used home schooling books are especially beneficial for subjects like math and history where there are rarely new additions.
Where to Find Used Home Schooling Books
Stores selling used books are the best places to find used home schooling books at low prices. Searching online can also give many results. Do not forget to see whether the source has given the condition of used home schooling books that it offers. Many used bookstores have brand new books or ones with only nominal signs of wear at low prices. Also, if you own home schooling books in fair condition, perhaps you would like to sell them at these stores.
Online Sources for Purchase and Sale of Used Home Schooling Books
One of the best online sources is abebooks.com, which offers great discount prices, up to 50 %, for students in various categories. Shipping within the US charges $3 to $3.50 and there is a money-back guarantee within thirty days of the sale if the customer is not satisfied with the item. A variety of payment methods are acceptable (Visa, MasterCard, American Express, personal check, bank drafts, wire transfer, and also PayPal), providing great convenience for customers. Barbsbooks.com is another useful source offering rare and collectible used books for both children and adults. The site runs e-mail queries on selling used books and ships mostly in the US, although foreign shipping is available on arrangement via e-mail. A return policy within 30 days of receipt is offered.
Online Forums for Buying and Selling Used Home Schooling Books
One way to engage in getting fruitful information about the purchase and sale of used home schooling books is to join online forums on home schooling. Homeschooling.about.com is a useful online forum for parents/guardians who are looking to buy and sell used curriculum. Forum members post the features and prices of the books they have for sale or what they need to buy and thus interested customers can bargain over prices and shipping details etc via posting their replies. Signing up is free. The forum can be used for discussion about home schooling in general and sharing resources on used home schooling books.