About Me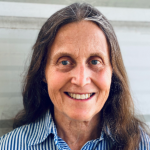 I have homeschooled in the past.  I also have substituted in public schools.
This is my experience and it reflects in comments I make on the site.
A lot of time in the public schools is spent on discipline.
A whole class can be slowed down because of discipline problems.
Children can learn more, faster, in a home school setting because there is a much smaller student to teacher ratio and less time is needed for classroom discipline.
Homeschooling requires discipline and growth of both the parent/teacher and the child/student(s).  Self discipline and lessons in character and motivation stay with a student for life.
While this started out strictly as a homeschooling blog with articles related only to the academics of homeschooling, due to the current societal situation, information is also now being added in the hopes it will raise awareness of important issues.